Travel is the dream of billions of people across the planet, but the problem is that not everyone has the means to afford holidays around the world. Without going as far as luxury hotels and luxury vacations, some tips can nevertheless reduce the necessary budget, and thus offer as many people as possible the opportunity to leave.
Today, Jetlag gives you 10 of them. From booking tickets to the attitude to adopt on site, you can draw inspiration from it for your next departures. Here they are :
See also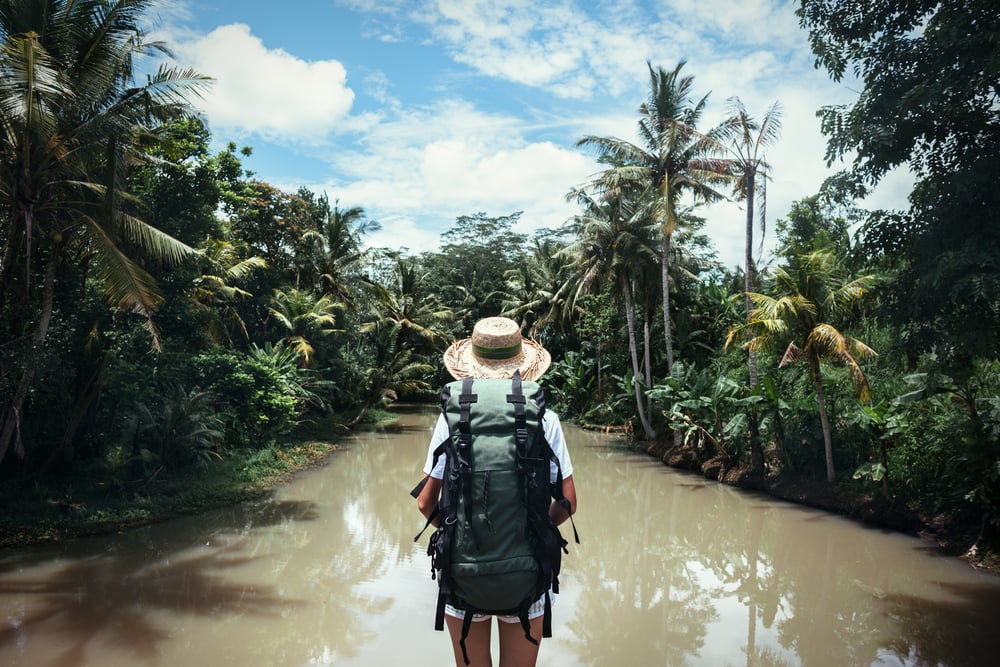 Traveling light is also one of the secrets to saving money. Photo credit: Shutterstock / Mooshny
1. Prioritize youth hostels
Regardless of the country you choose, regardless of the destination, youth hostels are generally much cheaper than hotels. So of course, standing and comfort are not necessarily equivalent, but the main thing is to have a place to sleep, isn't it? Then when we travel, we get up early to take advantage of the days and spend them outside. That being said, if you still want to enjoy some privacy, be aware that it is not uncommon to find hostels offering single or double rooms.
2. Avoid high season
This tip may seem obvious, but it is still too often overlooked. However, choosing to travel off-season can seriously reduce the total cost of your trip. For example, if you are traveling in summer in the northern hemisphere (in Europe for example, editor's note), it is better to leave in May, June or September rather than in July or August. Another advantage, in addition to lower prices, you will enjoy places that are much less crowded with tourists!
3. Go early
Aside from a few last-minute deals where travelers can't actually choose their destination, when it comes to travel (booking hotels, plane or train tickets), the longer you wait, the higher the prices go. . The ideal is therefore to go about it as soon as possible in order to book everything while taking advantage of the best rates. Sometimes, booking activities in advance on the Internet also allows you to pay less, but also to avoid queuing on site. For those who travel to London, this is for example the case of the famous London Eye.
4. Use price comparators
The Internet has revolutionized the travel market, so take advantage of all the tools at your disposal to find the best deals. Skyscanner, Kayak, Liligo, Opodo or even eDreams, these flight comparators are particularly useful for making sure you save as much as possible on the transport part of your budget. Many criteria allow you to refine your searches. Another piece of advice, it is now possible to track a ticket and be alerted by email when its price drops.
5. Expand airport choices
Once your destination is chosen, don't limit yourself to its most famous airport (often the one that is offered by default, editor's note). Indeed, today, major European and global cities have many airports. For example, concerning London or Paris, those of Gatwick or Beauvais welcome low-cost flights not available in those of Charles de Gaulle or Hearthrow. In order to have the choice among all the offers, it is therefore important and necessary to select all the airports corresponding to the destination in question. Again, this trick can save you quite a bit of money.
6. Not eating out all the time
When you are on vacation, the temptation to eat in a restaurant (or at least outside) is logically much stronger than that of cooking and then washing up, it is nonetheless interesting from a budgetary view to vary between the two options. Indeed, if the accommodation you have booked allows it, it can also be very pleasant to live like the locals, and enjoy a meal as if you were at home! To still enjoy the local side, the ideal is to shop in a typical market of the city or the region!
7. Choose public transport
In our daily lives, we sometimes treat ourselves to the pleasure of taking an Uber or a taxi, but when you travel on a low budget and try to save money in each area, there is no question of being tempted by this option. Indeed, favoring public transport is often an effective exercise to keep some money aside. Obviously, this advice does not necessarily hold if you go to countries like Thailand or India where the price per kilometer is particularly low. Otherwise, see public transport as a way to soak up local life.
8. Give of your time
Few know it but it is possible to stay abroad without spending a penny. Workaway, WWOOF International or helpX are interfaces that allow you to work as a volunteer and benefit from a salary in kind, namely a place to sleep. This service exchange system was invented to meet the demand of people looking for workers, but lacking the means to pay them. This process is very popular with travelers today. Not only because it offers the opportunity to meet locals, but also because as a general rule, the working time requested each day must be less than 5 hours. Conclusion: you have time to enjoy your stay and discover the country.
9. Forget the memories
"The real memories are in the head" will tell you the purists of travel, and they are not necessarily wrong! Yes, the gifts and other trinkets that we bring back from vacation often end up in the back of a cupboard or in the trash after a few months, or even, at best, a few years. As a result, don't put a lot of money into it, otherwise it will go up in smoke. On the contrary, take advantage of the present moment to take full view and take beautiful photos. In addition to being free, it is undoubtedly what, in the end, remains the most!
10. Ask about free activities
Of course, free activities are not the first things you look at when planning a trip. And yet, there are many and in all destinations on the planet. For example, in London, you can witness the Changing of the Royal Guard at Buckingham Palace. In Paris, you can admire the street artists on the forecourt of the Trocadero, facing the Eiffel Tower. In Amsterdam, you can witness the constant ballet of boats through the city's canals. In short, there's something for everyone. The secret is to take the time to browse the web to find shoes that fit. Again, good research can occupy your time on site while limiting your expenses, think about it.