Going on vacation is not given to everyone. Between the cost of the ticket and life on site, the bill can quickly rise. Fortunately, there are several tips for saving money and getting away from it all at a low cost.
This time, there it is. After long months of hesitating and tightening your belts, you have finally decided to go on vacation to enjoy a well-deserved rest. But you then find yourself faced with a cruel dilemma, how to get out of it at the best price. Don't panic, we'll explain everything to you.
Avoid trendy destinations
Your friends only tell you about Iceland and the West Indies and you say to yourself that you would also like to take advantage of them? The problem, these destinations, like many others, are increasingly expensive and often saturated with tourism. To enjoy a relaxing holiday at a low price, start by selecting a destination that has not yet been a victim of mass tourism and that still offers attractive prices.
For example, our current favorite is Slovenia. The fourth most wooded country in Europe, it offers magnificent landscapes, between lakes, mountains, forests and beaches. Still little visited, in 2017 it became the "most sustainable country in the world" thanks to the prize awarded by the Green Destination organization. Also rewarded for its gastronomy, it borders Italy, Hungary, Austria and Croatia. Ideal for a road trip through Europe.
And if you doubt it, you don't have to go far to be out of your element. Even in France, there are dream destinations, such as the one offered by the Balmoral hotel, located in the historic center of Menton, facing the Mediterranean, on the Promenade du Soleil.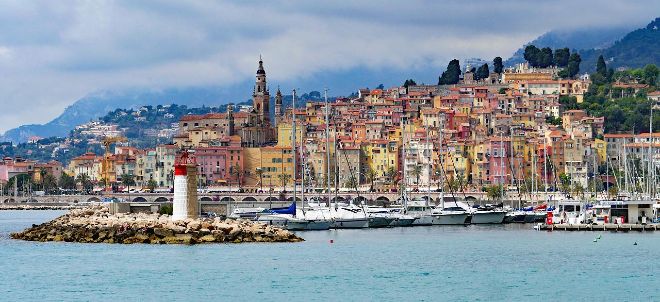 Credit: Pixabay/hpgruesen
Organize to find the cheapest tickets
Once the destination has been chosen, it is time to book your plane, train or bus ticket, for example. Anyway, here too there are tricks to lower prices.
The first step is to go off-peak, if you can afford it. Indeed, prices soar during official holiday periods and leaving a few weeks before or after can divide the price of your ticket by 5!
Then, we recommend that you book your ticket as far in advance as possible. The earlier you get there, the cheaper it will be. So if you can buy it 1, 2 or even 6 months before leaving, you will make huge savings. And if you're more the type to decide at the last moment, know that you can also have nice surprises. To guarantee the occupancy rate of their planes, companies often sell off prices a few days before the flight. The perfect time to take advantage of it, if you are not afraid of risk!
Travel as a group, with friends or family
In general, traveling alone will often cost you more than traveling together. And that's good, it's more fun to go in a group anyway! In addition, organizations such as Vacances Bleues offer many offers for low-cost stays all over the world for groups of travelers.
So whether it's with your friends or your family, sit down together for an evening to find the destination of your dreams. In addition to limiting expenses on tickets and accommodation, this solution will also allow you to save on vehicle rental and fuel costs.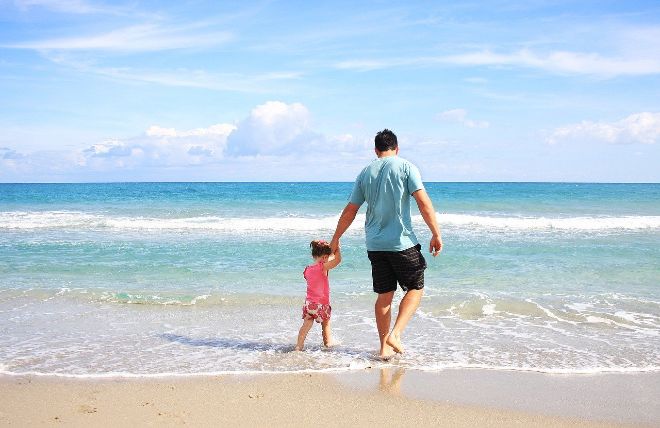 Credit: Pixabay / sarahbernier3140
Become a house-sitter or pet-sitter
If you want to save yourself the price of accommodation and have the time to devote, you can try your hand at house-sitting or pet-sitting. The concept is simple. It will be a question of residing with private individuals in their absence and of taking care of their accommodation, their plants or their animals.
And in the logical continuation of home-sitting, you can also try home exchange, which consists, as its name suggests, of exchanging your house with that of an inhabitant of the place where you wish to travel. Finally, if you prefer to stay in a hotel, you can always rent your accommodation while you are away to have a welcome cash flow.
Think outside the box to limit expenses
Finally, our last tip (but not least) concerns your daily life once there. To save money, there are several reflexes to favor.
To start, limit paid activities and go all out on free activities. Contrary to popular belief, you don't have to pay a fortune to enjoy. Between hikes, city walks, visits to churches or free museums, you won't have time to get bored.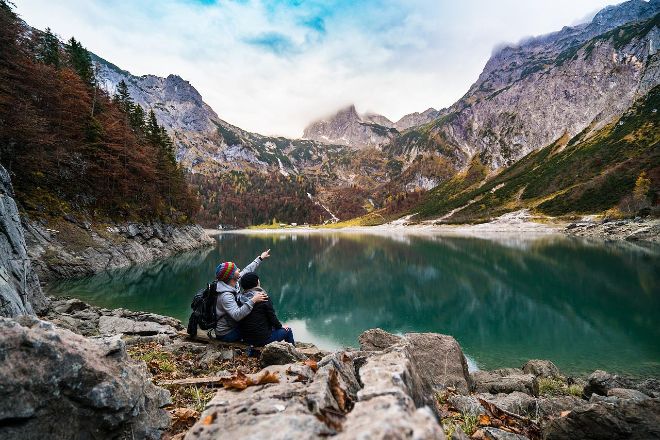 Credit: Pixabay / Pexels
In the same vein, do not spend all your meals in restaurants. Buying your ingredients and cooking yourself will greatly reduce the bill. As for the visits, no need to pay for a guide to learn more about the history of the place of your vacation. Some locals, called Greeters, offer to show travelers around their city on a voluntary basis.
If you follow these few tips, we have no doubt that you will succeed in having a dream vacation without breaking the bank. So where are you going this summer?